20/05/2014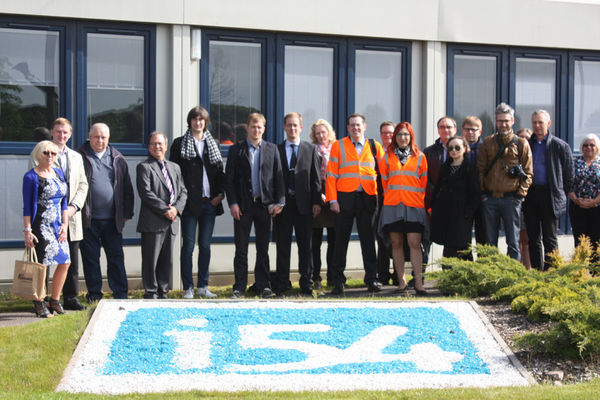 i54 has been selected as a pilot project for mobility management at Industrial Parks, with funding being awarded to enhance the sustainable transport services to the site.
The visit by delegates looking to share best practice examples from across Europe, attended a conference in Wolverhampton where speakers presented information on the i54 site and the engagement of businesses within the West Midlands on Mobility Management.
The Involve project will be funding state of the art cycle counters onto i54 and ticketing offers to employees on the site to encourage sustainable modes of travel to the site. This links in with the work the Travel Plan Steering Group are promoting including the i54 car share scheme and the new timetable for the 25 bus service.
During the visit to i54 the delegates were given a tour of the site by the onsite engineers. As well as presentations from International Security Printers and the i54 travel plan co-ordinators, Jaguar Land Rover presented on the development of the Engine Manufacturing Centre and their sustainability priorities.