13/06/2014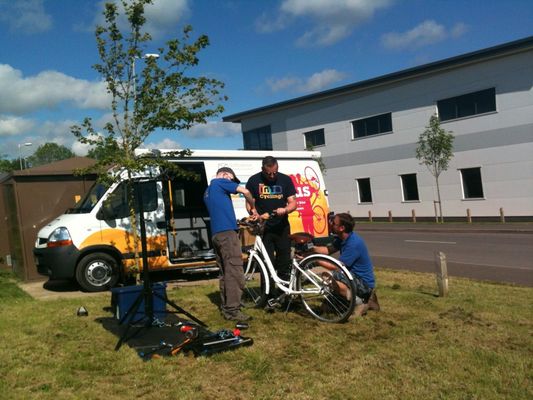 The Bike Bus visited the i54 site on 21st May and was well used by staff of Eurofins, Moog and JLR.
Employees bikes were checked and minor repairs carried out by the qualified mechanics on board. Visitors to the bus picked up advice, useful accessories and cycle route maps.
The next visit is planned for September when ISP staff will be on site and will have the oportunity to visit the bike bus.