26/05/2017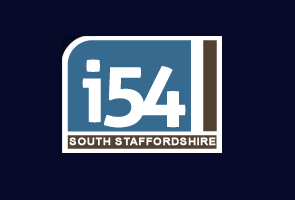 World leading Swedish engineering group Atlas Copco has started the build of a new state of the art manufacturing facility at i54 South Staffordshire.
It is the third major business in recent months to begin construction at the advanced manufacturing hub.
The development will be the new headquarters of Tentec Ltd which is one of the leading providers of bolt tensioning solutions globally.
The bespoke facility will provide 46,000 sq ft (4,289 sq m) of high quality production and office space for 80 employees and Tentec expects this number to grow as the operation expands.
Midlands property company Mucklow Group Plc is developing the property on behalf of Atlas Copco and Tentec.
Tentec Ltd, part of the Atlas Copco group, was formed over 28 years ago and the company designs, manufactures and distributes a wide range of class leading hydraulic bolt tensioning tools from their existing site in West Bromwich.
The tools it makes are renowned for their reliability and accuracy and they are used both on land and in deep sea applications.
The Tentec development follows hot on the heels of Eurofins, the food testing company, beginning a £1.5 million major expansion last month. More than 10,000 sq ft of laboratories will be added to its UK headquarters. The Belgian-owned company moved its operations onto i54 5 years ago.
ERA, the leading British security hardware and electronics business, are also four months into the construction of a state of the art product development, manufacturing and distribution facility at its new i54 South Staffordshire headquarters. The new purpose built 135,000 sq ft facility will include design, prototyping, testing, manufacturing, assembly, warehousing and a customer training centre.
The three councils behind the success of i54 - City of Wolverhampton, Staffordshire County and South Staffordshire - are delighted with progress on the site, which is also home to Jaguar Land Rover, MOOG, and ISP.
Tim Johnson, City of Wolverhampton Strategic Director for Place, speaking on behalf of the i54 South Staffordshire Partnership, said: "Our joint investment in i54 has already secured hundreds of millions of pounds of further investment and brought thousands of jobs to the area. Tentec's expansion plans come on the back of significant investment by ERA and Eurofins. Most importantly, these are high-end businesses providing skilled local jobs and research and training facilities. All this furthers i54s reputation as a leading regional hub for advanced manufacturing and engineering."
Tentec Director and General Manager, David Jones, said: "The new Atlas Copco facility will further enhance our UK footprint with a global centre of excellence to support our worldwide client base within the Energy segment business area. It will also provide the platform to further grow the business where our standard products are used extensively in the oil and gas, power generation industries. The company also has the ability to design and manufacture hydraulic tooling for special bespoke applications in most industries where controlled bolt tightening is required. Operations within the facility will encompass R and D development, training and demonstration areas, engineering design, sales and logistics support, extensive manufacturing and assembly processes thus enabling us to provide world class Atlas Copco and Tentec branded products based on sustainable productivity."
Development Director at Mucklow, Mark Vernon, said: "It has been great to work with the Tentec team to ensure this state-of-the-art production unit meets its exact requirements. This is the first of up to four manufacturing facilities which we can accommodate on this high profile site and we are able to offer fast-track delivery to occupiers."