16/11/2016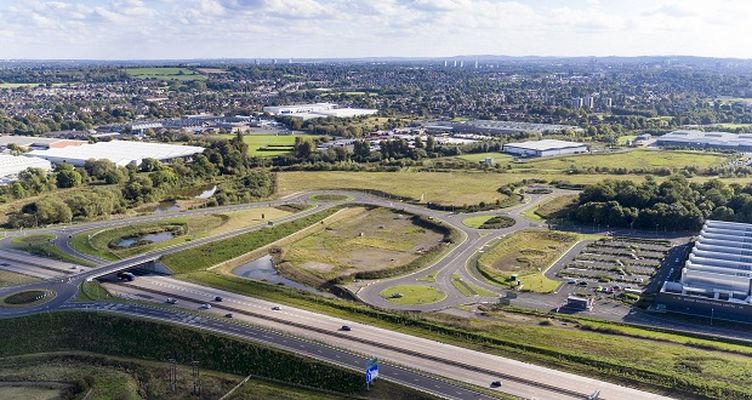 World leading Swedish engineering group Atlas Copco has agreed to have a new state of the art manufacturing facility built at i54 South Staffordshire.
The property will be the new headquarters of Tentec Ltd which is one of the leading providers of bolt tensioning solutions globally.
The bespoke facility will provide 46,000 sq ft (4,289 sq m) of high quality production and office space for 80 employees and Tentec expects this number to grow as the operation expands.
Midlands property company Mucklow Group Plc will be developing the property on behalf of Atlas Copco and Tentec, with a collective investment of more than £10 million.
Tentec Ltd, part of the Atlas Copco group, was formed over 28 years ago and the company designs, manufactures and distributes a wide range of class leading hydraulic bolt tensioning tools from their existing site in West Bromwich.
The tools it makes are renowned for their reliability and accuracy and they are used both on land and in deep sea applications.
An Atlas Copco statement said: "As part of its commitment to grow Tentec Ltd manufacturing leadership, the Atlas Copco group is supporting investment in the construction and fit out of a new larger facility at i54.
"The new facility at i54 will be built by Mucklow Group and it has been designed as a state of the art facility which meets all of Tentec Ltd current requirements for production space and offices along with room for future expansion of the business.
"The new building will also provide training and demonstration rooms as the company is a specialist provider of ECITB approved training and competence assurance programmes in the assembly and tightening of bolted connections.
"The property will be a centre of excellence and will be visited by customers and employees of Atlas Copco from all over the world."
The 3 councils behind the success of i54 - City of Wolverhampton, Staffordshire County and South Staffordshire - are delighted to welcome another top class manufacturer to the site which is already home to Jaguar Land Rover, MOOG, Eurofins, ISP, and more recently ERA.
Councillor John Reynolds, City of Wolverhampton Council Cabinet Member for City Economy, said: "The news that Tentec is moving to i54 makes it a double boost for our advanced manufacturing hub, on the back of ERA agreeing a deal earlier this week. Our joint investment in i54 has already secured hundreds of millions of pounds of further investment and brought thousands of jobs to the area. Tentec's expansion plans mean further investment in our city and, most importantly, more jobs."
Staffordshire County Council's economic growth leader, Mark Winnington, added: "The i54 South Staffordshire success story continues and we are seeing near full occupancy on site. These are high end businesses providing skilled local jobs and research and training facilities. Tentec's relocation to the site furthers its reputation as a leading regional hub for advanced manufacturing and engineering. This announcement comes in the same week as ERA's and again demonstrates our economy is flourishing and more opportunities are being created."
Councillor Robert McCardle from South Staffordshire Council, said: "The partnership between the 3 councils has been very successful, bringing investment and jobs into the area, and the news that yet another world class company is moving its headquarters to i54 South Staffordshire is very welcome."
Development Director at Mucklow, Mark Vernon, said: "We are delighted to work with Atlas Copco, Tentec and the 3 local authorities to bring forward this high quality development at i54.
"The collective investment Mucklow and Atlas Copco will be making in the facility will be in excess of £10 million and it has been carefully designed by our professional team to meet all of Tentec's requirements.
"This is the first building of 3 on the site which can accommodate a further 235,000 sq ft (21,831 sq m) of manufacturing space. Further information on the scheme can be found at Type=links;Linkid=7757;Title=Mucklow Park i54;Target=_blank;."