14/10/2016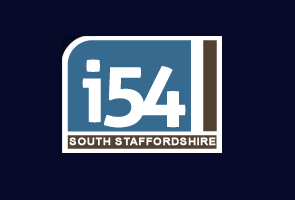 The i54 Travel Plan Steering Group (TPSG) has been shortlisted for a 2016 Modeshift National Sustainable Travel Award.
Type=image;ImageID=7871;ImageClass=left;ImageTitle=i54 South Staffordshire;TitleClass=strong;
The awards are designed to recognise and reward Modeshift Members for schemes, projects or other activities that support and encourage sustainable travel, by highlighting best practise, showing innovation and being inspirational.
i54 TPSG will battle it out with Transport for London's Youth Travel Ambassadors Team and Bromley Junior Travel Ambassadors in the 'Contribution to Sustainable Travel - Team' category.
The winners will be announced at the Modeshift Convention Awards Dinner, at Sheffield City Hall, on Thursday 3 November.
City of Wolverhampton Council Cabinet Member for City Environment, Councillor Steve Evans, said: "This award recognises teams that have made a significant contribution to sustainable travel locally or nationally. To be shortlisted for the honour shows the i54 South Staffordshire partnership - led by Wolverhampton, Staffordshire and South Staffordshire councils - is right up there in delivering projects and schemes to promote active travel habits and greener travel."
Staffordshire County Council's Cabinet Member for Highways and Transport, Mark Deaville, added: "i54 South Staffordshire is one of the region's leading business sites which was developed by our award winning partnership of councils. It has attracted globally renowned companies which together employ over 3,000 people there. As part of the development of the site the partners formed the sustainable travel group which has enabled people to get to work in different ways, also helping to reduce the number of car journeys. It is pleasing this has been recognised and further demonstrates the quality of the all round offer of i54 South Staffordshire."
Councillor Robert McCardle from South Staffordshire District Council said: "i54 is very important to our regional economy and I'm very proud of the achievements of the team. Its co-ordinated approach to the development and promotion of sustainable travel use has been exemplary and everyone has played an important part in its success. An example of partnership working at its very best."
As part of the wider i54 South Staffordshire development, a Travel Plan Framework was developed, to promote sustainable transport use.
In order to deliver this vision a section 106 developer contribution was secured for the site and a governance framework established. This included the establishment of the i54 TPSG, a platform for on site business engagement, to develop a co-ordinated approach to the development and promotion of sustainable transport use.
TPSG was set up in 2011 when the site was still in construction and there was only one business.
They were consulted on the shared cycle path on the site and access for all forms of transport.
The input the team gave was instrumental in deciding some aspects of the site layout, such as the location of bus stops.
The primary aim was to work with businesses and engage and support them.
Prestigious businesses have been attracted to the site and all now contribute to the TPSG.
It is also a valuable forum to promote transport events and local initiatives.