01/11/2018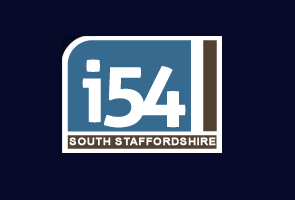 Global Swedish engineering group, Atlas Copco has completed its move to a new state of the art manufacturing facility at Mucklow Park, part of i54, South Staffordshire.
The property is now the new global bolting innovation centre for Atlas Copco, one of the world's leading providers of innovative bolting solutions.
The bespoke facility provides 46,000 sq ft of production and office space for 80 employees and the company expects this number to grow as the operation expands.
Midlands property company A&J Mucklow Group provided a full end to end design led solution for Atlas Copco delivering a new facility incorporating tenant fit out.
Totalling 15 acres (6 hectares), Mucklow Park is located at the gateway to i54 South Staffordshire, one of the UK's best connected advanced manufacturing hubs. The scheme has outline planning, benefits from superfast broadband and i54 is already home to manufacturers Jaguar Land Rover, MOOG, Eurofins, ISP and ERA.
Joint agents Cushman & Wakefield and Bulleys are the letting agents at Mucklow Park, i54.
Justin Parker, Managing Director of A&J Mucklow comments: "Atlas Copco is a fantastic addition to Mucklow Park and the wider i54 scheme which is now the 'go to' destination for advanced manufacturing occupiers given its prominence and ease of access plus it's strong local labour force. We have further land which is immediately available to provide purpose built facilities for occupiers from 40,000 sq ft."
Councillor John Reynolds, City of Wolverhampton Council Cabinet Member for City Economy, speaking on behalf of the i54 South Staffordshire Partnership, said: "Our joint investment in i54 has already secured hundreds of millions of pounds of further investment and brought thousands of jobs to the area, with 40 per cent of employees living within a 10 mile radius.
"Atlas Copco's expansion comes on the back of significant investment by ERA and Eurofins. Most importantly, these are high end businesses providing skilled local jobs and research and training facilities. All this furthers i54's reputation as a leading regional hub for advanced manufacturing and engineering.
"It also demonstrates demand is high for more accommodation from potential investors and the western extension will enable us to deliver that for the benefit of local residents and businesses."
The Atlas Copco group was formed over 28 years ago and the company designs, manufactures and distributes a wide range of class leading hydraulic bolt tightening tools.
The state of the art facility incorporates Research and Development, engineering design, production control, sales support and administration, CNC machinery, quality control plus assembly and test facilities providing global support to its worldwide customer base.