11/11/2015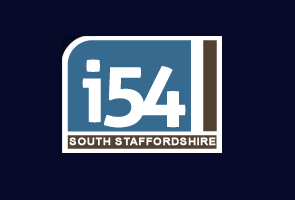 The development of 3 plots at i54 South Staffordshire has taken a step forward after an agreement was finalised today (Wednesday 11 November) to sell them to a leading property firm.
Type=image;ImageID=7871;ImageClass=left;ImageTitle=i54 aerial view;TitleClass=strong;
West Midlands company A&J Mucklow Group, which has an extensive portfolio of commercial property across the region, has entered into an agreement to buy plots D, E and F and to market to potential businesses.
The i54 South Staffordshire partnership, made up of Staffordshire County Council, City of Wolverhampton Council and South Staffordshire Council, wants to speed up the process of development on site. With its expertise in bringing forward a range of commercial developments, A&J Mucklow Group will now promote the 15 acre site to businesses. Just 2 plots now remain unoccupied on site.
Councillor John Reynolds, City of Wolverhampton Council Cabinet Member for City Economy, said: "The agreement to sell plots D, E and F is another milestone for i54 South Staffordshire. A&J Mucklow has the expertise and good track record of developing business sites across the region and so we're confident we'll see progress pretty quickly at i54. With the calibre of businesses operating on site, we expect to attract leading firms and good quality jobs."
Mark Vernon, Development Director of A&J Mucklow Group added: "We are excited to bring forward this high profile development which will provide occupiers with bespoke leading edge production facilities located alongside world class businesses and with the benefits of immediate access to the national motorway network and a highly skilled labour force."