14/11/2016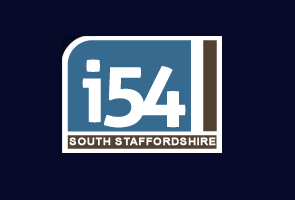 A leading British security hardware and electronics business is expanding its operations to develop a state of the art product development, manufacturing and distribution facility at its new i54 South Staffordshire headquarters.
Type=image;ImageID=11239;ImageClass=left;ImageTitle=Aerial view of i54;TitleClass=strong;
ERA, a division of Tyman plc, is consolidating its 3 Midlands based operations at the major regional business hub, developed by an award winning partnership of Staffordshire County, City of Wolverhampton and South Staffordshire councils.
Company CEO Darren Waters said the move will help to transform ERA into Britain's leading home security business and employer of choice within the sector and beyond.
The move will see the company relocate from its current sites in Coventry, Willenhall and Wolverhampton to its new base at i54 South Staffordshire. The new purpose built 135,000 sq ft facility will include design, prototyping, testing, manufacturing, assembly, warehousing and a customer training centre.
ERA has a rich heritage in the industry and can trace its roots back to 1838 and its founder, John Reynolds, who started a locksmith business down Fletcher's Lane in Willenhall. More recently it was the first company to manufacture the 5 lever mortice lock - the benchmark for the UK insurance sector. Now it has its sights set firmly on the future with its development of integrated smart security solutions.
Waters said: "i54 is an outstanding business location with excellent transport links. It's a great fit with our long term business strategy and will help to differentiate our brand, both as a supplier and employer".
ERA will join ISP, Moog, Eurofins and Jaguar Land Rover at i54 South Staffordshire, which has its own dedicated motorway junction which was built by the council partnership as part of the whole site development. Bulleys Chartered Surveyors acted on behalf of the partnership in the transaction.
Councillor John Reynolds, City of Wolverhampton Council Cabinet Member for City Economy, said: "Adding ERA to the growing list of impressive brands at i54 is another key milestone in the site's development. Our joint investment in i54 has already secured hundreds of millions of pounds of further investment and brought thousands of jobs to the area and ERA, as an expanding business, is another example of this."
Staffordshire County Council's economy leader, Mark Winnington, added: "i54 South Staffordshire is now renowned for leading global business and innovation. ERA has a proud industrial heritage and is now a leading player in home security products. The move to its new HQ will allow the company to continue to expand and innovate in modern, purpose built facilities. ERA's addition to i54 South Staffordshire is another significant milestone in the site's development, bringing more investment and jobs to our area."
Councillor Robert McCardle of South Staffordshire Council said: "I'm delighted that ERA Home Securities will be moving its headquarters to i54 South Staffordshire. This positive news shows that we can attract more investment and jobs into the area and it is very encouraging news for our regional economy."